Be Courageous
But My righteous one will live by faith, and if he shrinks back, I have no pleasure in him.

Hebrews 10:38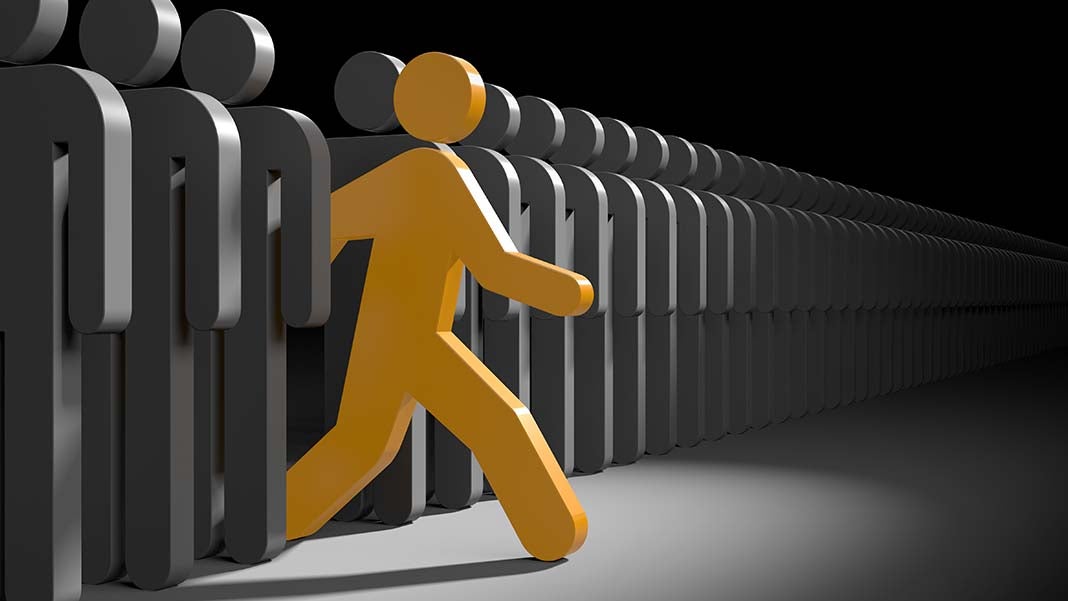 Jesus says fear comes from little faith (Matthew 8:26). When we struggle with fear, and it causes us to be anxious or timid, the Bible says to look away from ourselves. We grab hold tightly to the beautiful truth: He Himself bore our sicknesses, and He carried our pains (Isaiah 53:4), and we see the emphasis is on He HIMSELF. The remedy to fear is not found in ourselves but in Jesus Christ. Our fear gets crushed when we turn our eyes to Jesus, "He Himself" because he is our remedy.
Below are four examples of women who did not shrink back when fear tempted them. Don't think for a minute it was because the invitation to make a difference did not require bold courage. It did. These women were human just like you and I. Just because the text does not indicate their sweaty palms, their butterfly stomachs, and sleepless nights does not mean it did not exist for them. It just signifies they overlooked their body's response to uncertainty and focused their eyes on something more significant.
During these days of uncertainty, we must choose courage. We need the courage to do what is hard. Courage to not fear. Courage to not retaliate. Courage to give a blessing when someone close to us is behaving like an enemy, and most importantly, the courage to stand when we feel like retreating. Choose bold courage today. Love when it's risky. Be merciful. Be thankful. Forgive. Have peace. And most importantly, trust God.
Deborah
She summoned Barak son of Abinoam from Kedesh in Naphtali and said to him, "Hasn't the Lord, the God of Israel, commanded you: 'Go, deploy the troops on Mount Tabor, and take with you 10,000 men from the Naphtalites and Zebulunites? Then I will lure Sisera commander of Jabin's forces, his chariots, and his army at the Wadi Kishon to fight against you, and I will hand him over to you.

Judges 4:6-7
Barak was hesitant to obey the LORD, but Deborah boldly reminded him of God's promise to go before them, and the blessings that come with obedience. She encouraged him by saying, "Hasn't the Lord, the God of Israel, commanded you…to go?" She trusted God so much that she even planned to take part in his plan. Encourage someone to be brave. Remind them of God's promises. We need courageous Christians to step forward. Be prepared to stand with God, come what may, and encourage someone who needs reminding.
Esther
Esther sent this reply to Mordecai: "Go and assemble all the Jews who can be found in Susa and fast for me. Don't eat or drink for three days, day or night. I and my female servants will also fast in the same way. After that, I will go to the king even if it is against the law. If I perish, I perish."

Esther 4:15-16
Esther is an inspiring and remarkable woman willing to risk her life to save others. She is an outstanding example of a woman ready to be courageous, even under the most stressful circumstances. Jesus Christ said, "Greater love has no one than this than to lay down one's life for his friends." (John 15:13) Most of the time, our lives may be pretty routine, but when defining moments present themselves, be prepared to put godly principles above personal benefit. She teaches us that we must break fear's intimidation and use our influence to bring glory to God. Be a difference-maker.
Miriam
Then Miriam the prophetess, Aaron's sister, took a tambourine in her hand, and all the women followed her with their tambourines and danced.

Exodus 15:20
Moses' sister Miriam displayed remarkable intelligence and confidence. She helped save his life by hiding him among the reeds at the edge of the river when authorities wanted to kill him. Later, Miriam, with her brothers Moses and Aaron, led the Hebrew people through the forty years when they searched for the Promised Land that God had promised. I like how Miriam led the women to worship the God who saves. She encouraged the women not to keep silent when God demonstrated his awe-inspiring works. Who can you invite to give God glory? It is always perfect to start with ourselves. Miraim did by picking up the tambourine.
Mary
"I am the Lord's slave," said Mary. "May it be done to me according to your word." Then the angel left her.

Luke 1:38
Mary, the mother of Jesus, is one of the most admired figures in Scripture. It is her courage that is applauded because she was willing to trust God's call even when that meant a disruption in the life she planned. Mary experienced considerable joy in her submissiveness but also significant suffering. Despite these things, she responded to God with great obedience and submission to His way. Her life did not rob Jesus of His glory, for her mission was to witness the glory of the Son of God. She humbly surrendered her life and reputation to the purposes of God. Her submission shows us that when we consecrate our life to the Lord, He can do amazing things. We too can lead courageous lives so that we, as well as others, are a witness to His glory.
In His grace,
Amanda
❧Women of Faith series